HealthBlocks Beta: Join the Healthtech Revolution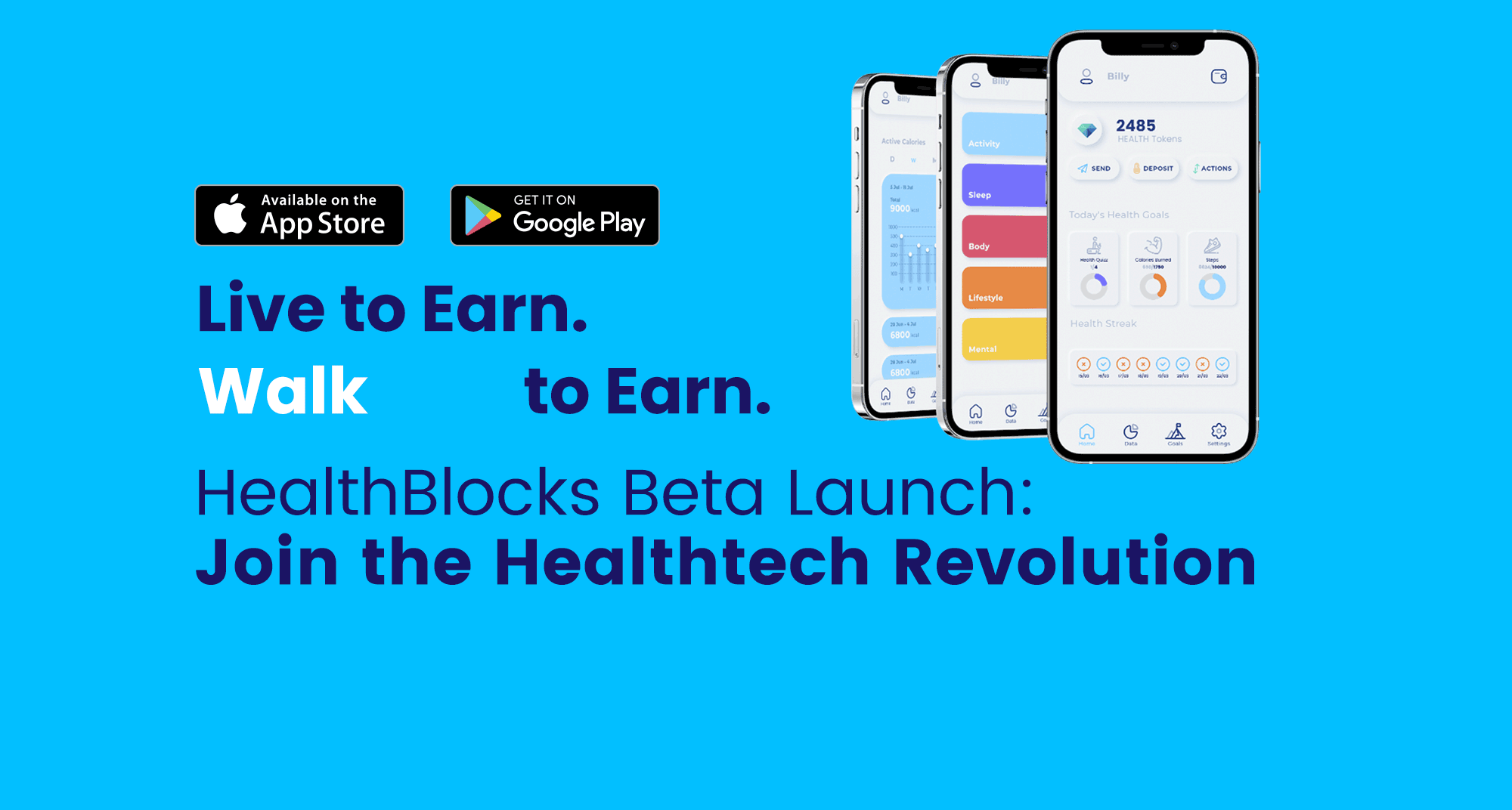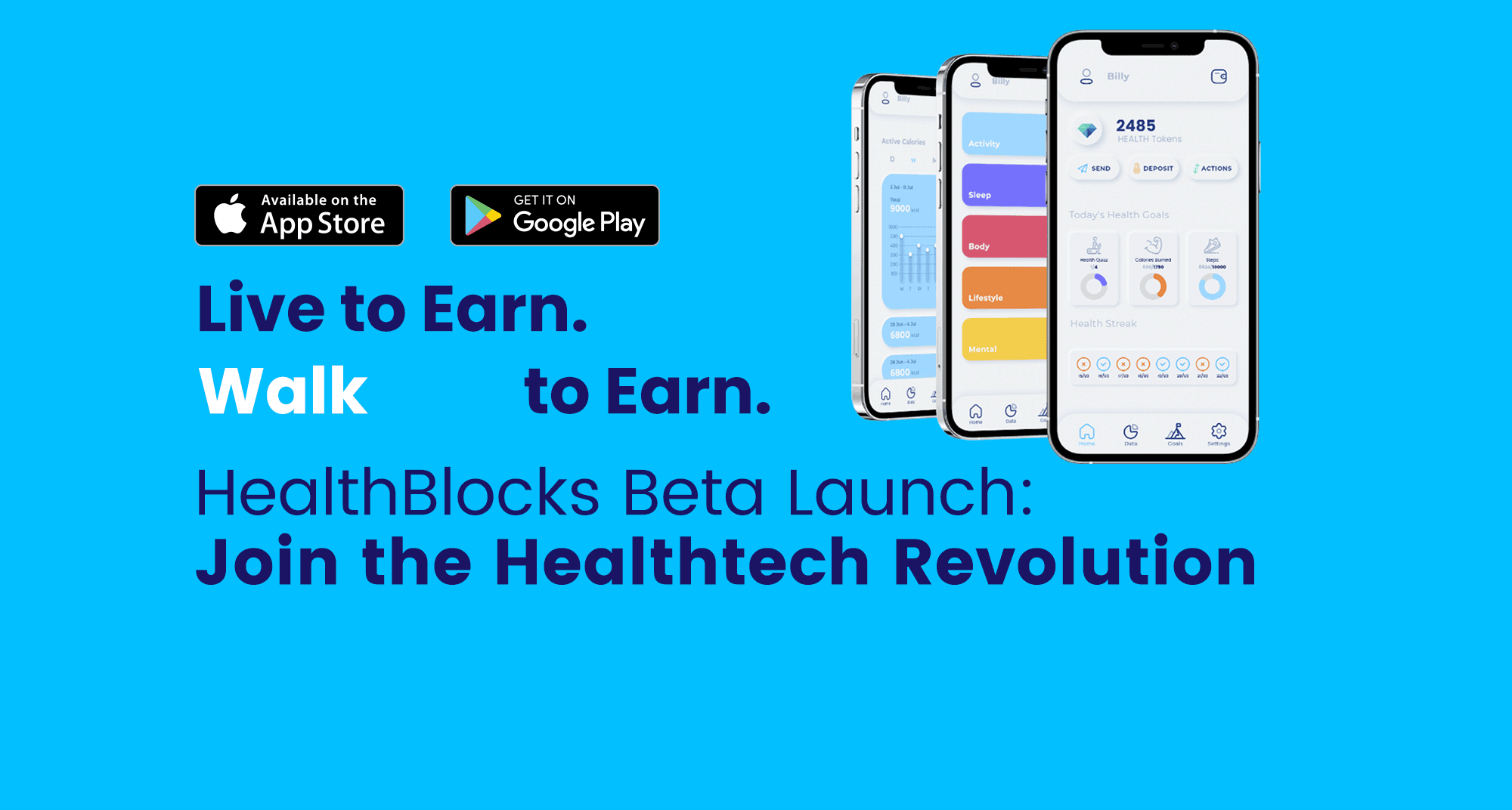 We at HealthBlocks have ambitious plans to increase healthy life expectancy on a global scale by unlocking the value of health data. Every big plan starts with one single step - that's why we're thrilled that we've launched HealthBlocks beta this summer. It's an exciting part of our journey, which now allows you to join us by testing HealthBlocks beta and helping realise the potential of our project.

What is the HealthBlocks Beta App?

HealthBlocks is a web3 health ecosystem that rewards you for a healthy lifestyle, gives access to health services and makes it possible to share your data with others in a privacy preserving way while getting profits.
All your health data stored in one secure place that you control (and one day own).
HealthBlocks is an app that provides you with a straightforward way to create your very own Health Profile, where you can control (and one day own) your health data. The goal is to help you valorise your Health Profile data the way you see fit, allowing you to improve your health and receive a fair share of the value of your generated data.
HealthBlocks beta lets you connect your Health Profile with Google Fit, Fitbit, Garmin or Apple Health. Activity and sleep data are collected through these connections, in addition to a health quiz where you can provide details on your self-perceived health. The best part is that you can earn HEALTH tokens by reaching the in-app health goals!
How does it work?

We understand that you can't wait to get started, so here's a guide on how you can join us in the healthtech revolution!

Step 1: Download the HealthBlocks app

You can download our mobile app here for iOS and Android

Step 2: Create your Health Profile

Create your own Health Profile and start gaining control over your health and data.

Step 3: Safe your recovery phrase

!Write down your recovery phrase and store it in a safe place!
Your recovery phrase is shown during the creation of your Health Profile, and you can find it in your settings. With this recovery phrase, you can recover your account should something happen, like forgetting your password.

Remember, this is a web3 app, and we want you to be in control of your data. Therefore, you have the sole responsibility for storing your recovery phrase. We don't have it and are not able to recover your account.

Step 4: Connect your Health Profile

Connect with Google Fit, Fitbit, Garmin or Apple Health. This enables you to get your data from your wearable or smartphone into your Health Profile.

Step 5: Complete health goals

Start compounding on your health by completing health goals daily. The in-app health goals are:

Take 10.000 steps
Burn 1.700 calories
Take the Health Quiz

Step 6: Earn HEALTH

Get HEALTH per completed health goal. Complete all health goals on a single day and get a bonus reward.

To maximise your experience, get into the flow of things and complete all health goals 7 days in a row to receive extra bonus rewards.

Note that you are NOT able to transfer and trade HEALTH Tokens during the beta phase. They will, of course, be converted into HEALTH tokens before the main launch, so your hard work during the beta will give you a headstart.
Any troubles?
1. Take a look at our FAQ page to see if you can find a solution there.
2. Join our Telegram group and shoot your question into the chat.

The next steps

Besides rewarding your healthy lifestyle, there's more we've got in store and plan to achieve. It's our long-term goal to turn HealthBlocks into THE decentralized health ecosystem in which users have the right incentives to live healthy, control and ownership over all your (consumer) health data, access to digital health services and products, valorize your health data by exchanging it in a privacy preserving way.
We imagine a future in which HealthBlocks is an essential part of your daily health management. We will be your personalized guide and support to live a long healthy and happy life.
Be a part of the HealthBlocks story

To realise our ambitious plans, we must ensure that we're doing our due diligence at every step of the way. Although a small initial step, this beta get's the wheels rolling. We're looking for like-minded users who share our belief that health data should be solely controlled by the individual. By joining our exciting journey, you'll have a front-row seat to our healthcare innovations, which aim to revolutionise the preventive healthcare market on top of health data privacy.
When health is the new wealth, being at the start of the journey makes sense - download the app and become a part of this adventure.
For more info about HealthBlocks, check out our website and subscribe to the newsletter to get the latest updates. Also, join the conversation with our fast-growing community on Telegram and Twitter.